Critical Distance is pleased to participate at this year's Edition Art Book Fair as part of Art Toronto! We look forward to presenting an array of editions and publications from the wonderful artists, curators, and organizations we've partnered and collaborated with over the years.
Find out more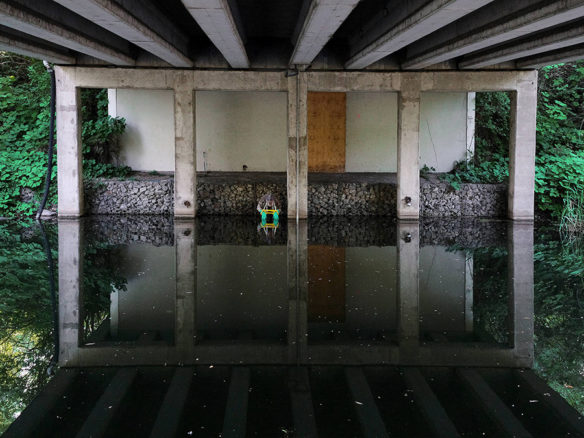 As part of the group exhibition Groundwork, Tiohtià:ke/Mooniyang/Montréal-based artist Ileana Hernandez Camacho will debut a new dimension of her CORPS ROCA project in a live performance on June 22, 2021.
Find out more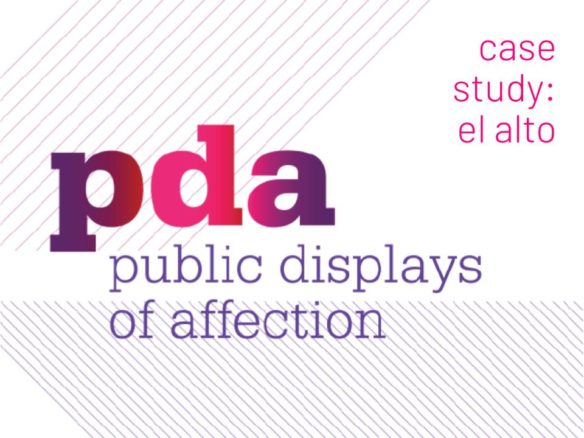 Conversation with Maria del Carmen Camarena, Eliza Chandler, Saada El-Akhrass, Vanessa Dion Fletcher, Sean Lee, and Beatriz Miranda, moderated by Aidan Moesby
El Alto is a print and digital magazine produced by the British Council that showcases arts and culture in the Americas. The upcoming issue is centered around d/Deaf and disability arts and accessible practices in different countries of the region, connecting the breadth of activism, creativity, and critical work accomplished in very different social and political contexts. With the publication scheduled to be launched in Spring of 2021, this conversation will bring a number of contributors to El Alto together to discuss accessible publishing in the Americas, and broadly explore publications where d/Deaf and disabled artists' works are featured. We are inviting participants to share publications that platform disabled artists from a political and disability justice perspective, so we can together learn more and highlight this critical work and thinking.
Find out more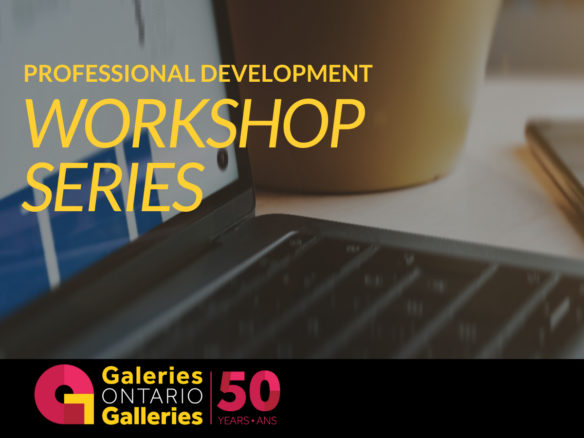 Join Galeries Ontario / Ontario Galleries for upcoming online workshops, where senior, mid-career, and emerging professionals will gain professional knowledge, skills and practices in the public art gallery and museum sector.
Emily Cook, Critical Distance's Education & Accessibility Programs Director, will be joining the panel of presenters for the first workshop in the series, Collections and Accessibility.
Find out more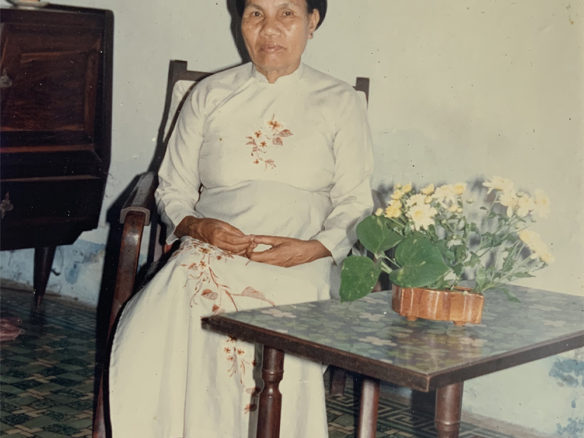 Reel Asian Film Festival
Reel Ideas Symposium: Archive Means and Mediums
Why do we need community archives, and what are the stakes of digitized archiving within the contexts of intentional erasure or a lack of historical records? This panel reflects on the necessity and challenges of archives and archival work, inviting members of community archive initiatives to discuss their work and process.
Find out more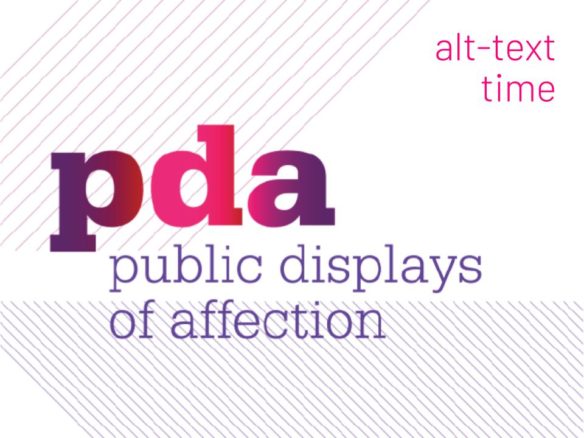 Alt-text and image description are important access measures, especially for blind and low vision communities and others who use screen readers. Alt-text is a written description of an image posted online. It provides access to the image for those who can't see it. It is not visually displayed on a website or app, so if you aren't a web developer or a screen reader user, you mostly interact with alt-text by writing it and adding it to your images through designated form fields during the image upload process. Yet so many images are posted and circulated online without accompanying alt-text, leaving many people out of what could be a shared experience.
Bojana Coklyat, Shannon Finnegan, and Aislinn Thomas will lead a group work session to dig into our collective backlog of alt-text writing for websites or social media. We can share what we're working on, ask questions, and learn from each other in a more intimate way. Together, we'll collaborate on making the internet a more engaging, fun, and welcoming place. In the spirit of a community quilting bee, we'll come together to work individually and collectively toward a shared goal.
Find out more
In August 2019, artists Aislinn Thomas and Shannon Finnegan published a broadsheet and accessible PDF for A distinct aggregation / A dynamic equivalent / A generous ethic of invention: Six writers respond to six sculptures through the Walter Phillips Gallery at the Banff Centre. Also presented as a series of sound works, the project invited writers and poets across Canada to produce creative audio descriptions for a range of public sculptures installed throughout the Banff Centre.
For this case study session, Thomas and Finnegan will be in discussion, reflecting on the project and the challenges and opportunities of creative audio description in both accessible publishing and gallery/museum practices. They will be joined by Ramya Amuthan, host and producer at Accessible Media Inc, for further reflection.
Find out more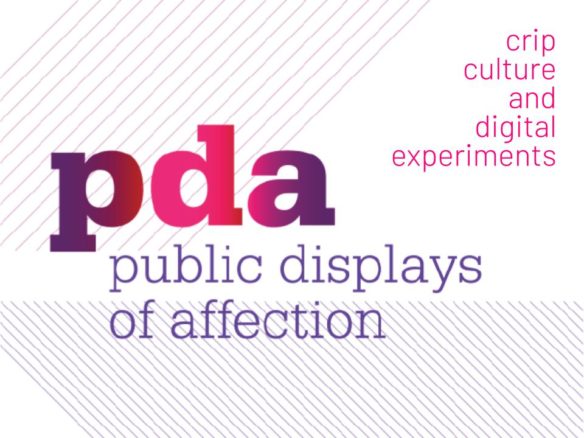 Artists, activists, and others in disability communities have been adapting online tools and platforms for work and play since well before the pandemic forced able-bodied people online. What creative solutions and experiments in the digital sphere have been happening within disability communities? What have we learned so far from the efforts to come together and adapt tools that were not designed with disability in mind? Join us as we discuss the particular joys and challenges of creative access in an online world, with reflections from Jessa Agilo, Aimi Hamraie, and Yo-Yo Lin. This conversation is moderated by Lindsay Fisher, Founder and Director of Creative Users Projects.
Find out more
Critical Distance
Suite 122 at 401 Richmond Street West, Toronto
We are thrilled to partner with The Site Magazine in co-hosting the third conversation in their event series, 'A Live Co-Reading of Provisions,' drawn from the contributions to The Site Magazine's latest issue, Provisions: Observing and archiving Covid-19. This conversation will be hosted in collaboration with Critical Distance.
In this conversation we will be joined by Lori Brown, Carol Anne Hilton, and Elke Krasny to discuss the radical approaches to care, ethics, and relationality in times of crisis (and how to make these times a moment for meaningful change) through a co-reading and discussion of their responses:
Find out more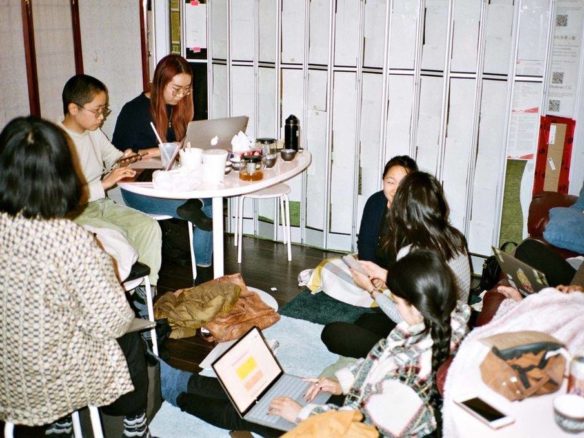 To bring about a skill-sharing dialogue between artist and organizer, Charlotte Zhang will moderate a Q&A with Toronto-based community group, Friends of Chinatown TO (FOCT). Zhang will inquire into FOCT's first-steps to organizing in a working class community, formulating demands, and strategizing around campaigns. With the tools and skills cultural workers have at our disposal, how do we direct our participation, privilege, and artistic strategies towards developing tactics and resisting neoliberal entanglements?
Find out more