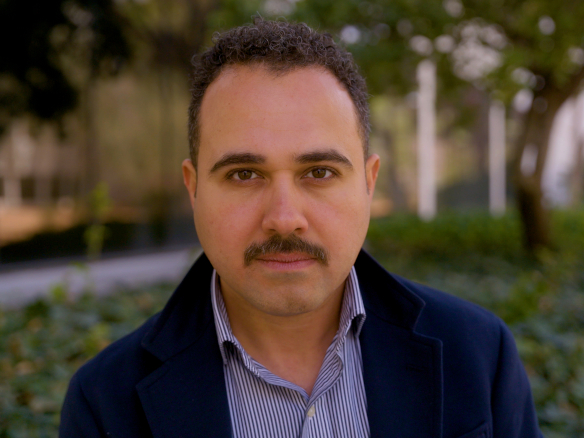 August 1, 12:30 pm on Zoom: Register on Eventbrite to receive the link
Critical Distance is pleased to present an engaging dialogue between acclaimed Egyptian author, Ahmed Naji, and renowned curator, Fatma Hendawy as part of our summer exhibition, Garden of Broken Shadows. The discourse will revolve around their experiences in adapting to life in the United States and North America, with a particular focus on the challenges and opportunities that come with using a different language as creators.
Find out more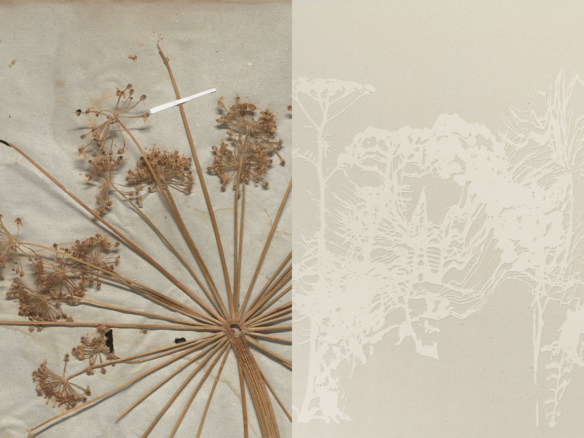 July 13, 12:30 pm on Zoom:  Join us online to learn more about the practices of artists Katherine Melançon and Anahita Norouzi, as part of Critical Distance's summer exhibition Garden of Broken Shadows, curated by Fatma Hendawy. 
Find out more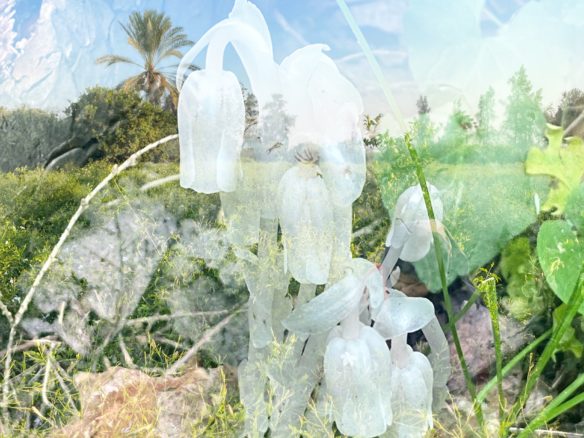 401 Richmond
401 Richmond St. West, Toronto
June 29, 6 pm: Visitors will meet at the gallery (Suite 122) to experience the exhibition, Garden of Broken Shadows, before the group proceeds down the hallway to the courtyard for a conversation with artists Lamis Haggag and Marina Fathalla. This in-person event is free with registration.
Find out more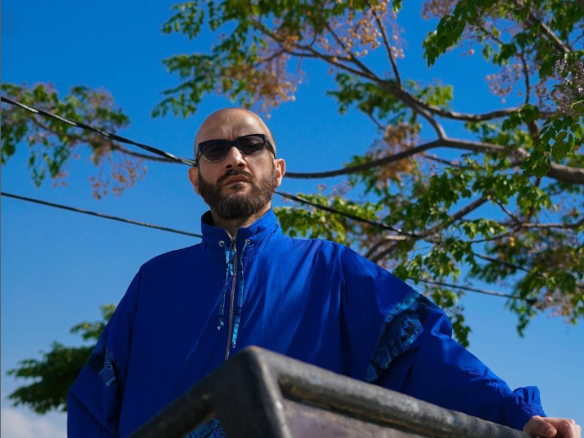 401 Richmond
401 Richmond St. West, Toronto
June 23, 6:30 pm – 9:30 pm: Artist talk with El Rass in the Dark Horse Cafe at 401 Richmond, followed by the exhibition opening reception at Critical Distance (Suite 122)
Join us for an artist talk with Lebanese rapper El Rass at Dark Horse Cafe, located inside 401 Richmond. This event is free with registration; space is limited and seating is first-come, first-served. Immediately following the talk we will proceed to the Critical Distance gallery (Suite 122) for the opening reception of Garden of Broken Shadows, curated by Fatma Hendawy Yehia. 
Find out more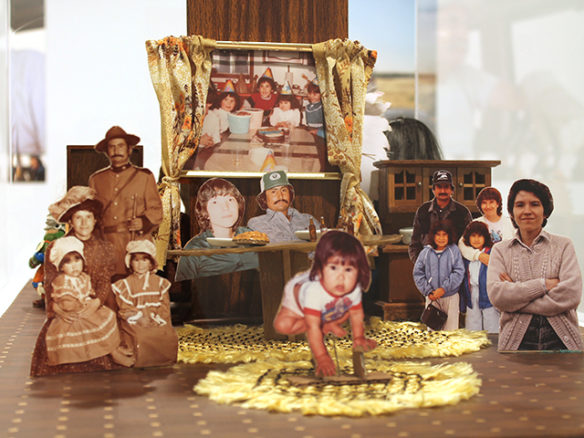 401 Richmond
401 Richmond St. West, Toronto
Join us for a panel discussion featuring the artists from our spring exhibition Materialized on Saturday, April 22nd at 1pm. Artists Joi T. Arcand, Celeste Pedri-Spade, Catherine Blackburn, and Nadya Kwandibens will present brief artist talks, followed by a discussion moderated by curator Ariel Smith (Artistic & Managing Director, Native Women in the Arts).
Find out more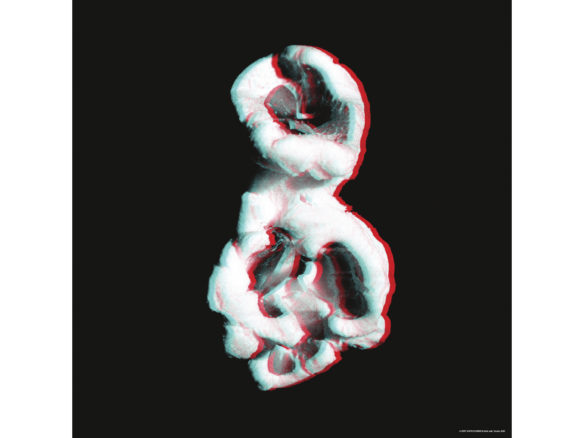 Innis Town Hall
2 Sussex Avenue, Toronto
Adrià Julià will be joined by curator Noa Bronstein for a discussion into his ongoing interest in the parallel and overlapping histories of film production and popcorn consumption. Using an historical perspective with the language of cinema, Julià encourages a critical look at the impact of history and culture on food and images and how these inform our understanding of the world around us.
Find out more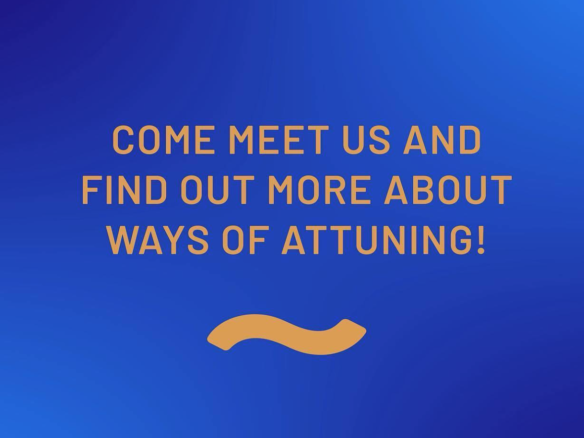 wave~form~projects (Liz Ikiriko and Toleen Touq) and Critical Distance will be hosting an information session for the Open Call for Ways of Attuning: A Curatorial Study Group on Wednesday, March 2nd, 2022 at 7 – 8pm EST.
Find out more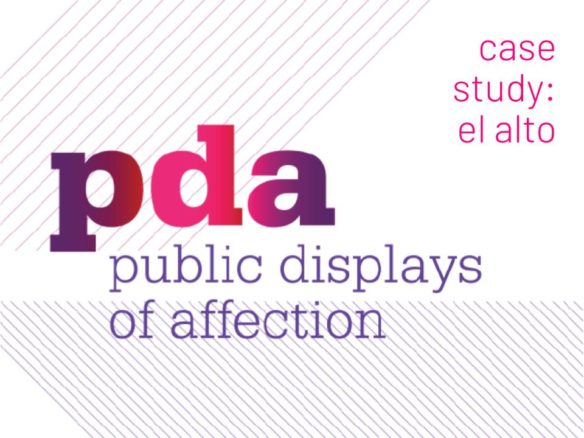 Conversation with Maria del Carmen Camarena, Eliza Chandler, Saada El-Akhrass, Vanessa Dion Fletcher, Sean Lee, and Beatriz Miranda, moderated by Aidan Moesby
El Alto is a print and digital magazine produced by the British Council that showcases arts and culture in the Americas. The upcoming issue is centered around d/Deaf and disability arts and accessible practices in different countries of the region, connecting the breadth of activism, creativity, and critical work accomplished in very different social and political contexts. With the publication scheduled to be launched in Spring of 2021, this conversation will bring a number of contributors to El Alto together to discuss accessible publishing in the Americas, and broadly explore publications where d/Deaf and disabled artists' works are featured. We are inviting participants to share publications that platform disabled artists from a political and disability justice perspective, so we can together learn more and highlight this critical work and thinking.
Find out more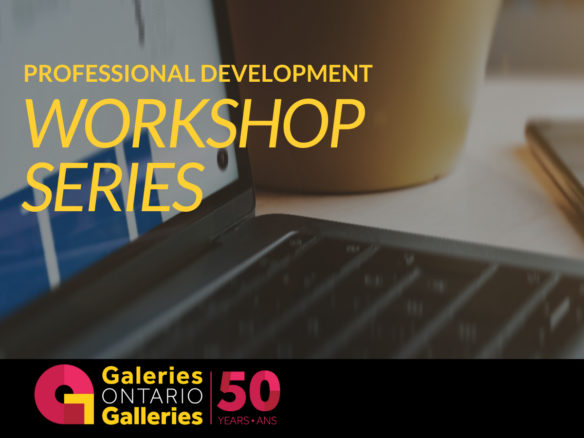 Join Galeries Ontario / Ontario Galleries for upcoming online workshops, where senior, mid-career, and emerging professionals will gain professional knowledge, skills and practices in the public art gallery and museum sector.
Emily Cook, Critical Distance's Education & Accessibility Programs Director, will be joining the panel of presenters for the first workshop in the series, Collections and Accessibility.
Find out more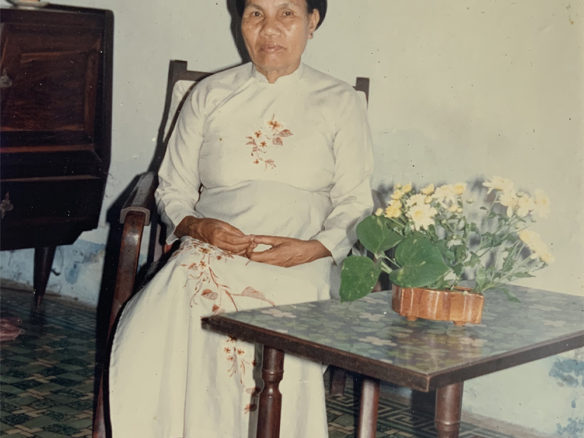 Reel Asian Film Festival
Reel Ideas Symposium: Archive Means and Mediums
Why do we need community archives, and what are the stakes of digitized archiving within the contexts of intentional erasure or a lack of historical records? This panel reflects on the necessity and challenges of archives and archival work, inviting members of community archive initiatives to discuss their work and process.
Find out more