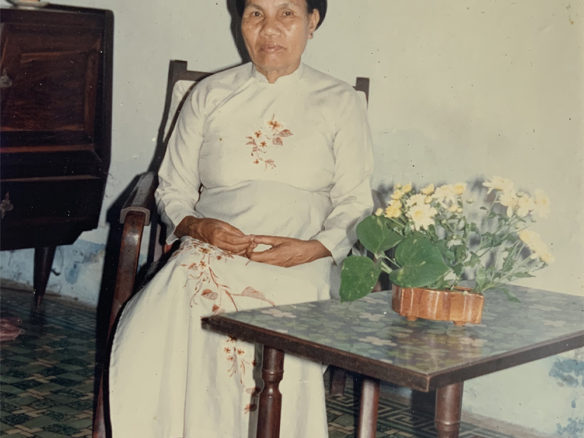 Discussion: Archive Means and Mediums with Reel Asian
November 15, 2020 @ 1:00 pm
-
2:30 pm
Reel Asian Film Festival
Reel Ideas Symposium: Archive Means and Mediums
November 15, 2020 | 1:00 – 2:30 PM
Why do we need community archives, and what are the stakes of digitized archiving within the contexts of intentional erasure or a lack of historical records? This panel reflects on the necessity and challenges of archives and archival work, inviting members of community archive initiatives to discuss their work and process.
Featured image courtesy of Vince Ha, from Water Lullabies: Revisiting Roots through Family Photography
About Reel Ideas
The Reel Ideas Symposium – On World-Building responds to a growing momentum of digitization initiatives and strategies through dialogue with artists, community organizers and industry professionals. These sessions gather visions of radical world-building that mobilize, engage and strengthen creative communities, to usher in better presents and futures.
Admission: $3.49 per session / $10.99 for Reel Ideas Access (all panels)
Moderator
Beau Gomez • Gallery and Programs Coordinator, Critical Distance Centre for Curators
Beau Gomez is a Filipino-Canadian artist and community arts worker. His practice is informed by ideas and conversations around cross-cultural narratives, and equally devotes his time in community engagement through the arts, with contributions to various organizations including Trinity Square Video, The 519, Workman Arts, and Inside Out LGBT Film Festival. In 2019, Beau launched Fixer, a gathering of image-makers and creators in an engaged discussion and critique of recent works in progress. He is currently the Programs Coordinator at Critical Distance Centre for Curators.
Speakers
Katrina Cohen-Palacios • Archivist, Home Made Visible
Katrina Cohen-Palacios processed the archival collection of IBPOC home movies donated by the Home Made Visible project, a participatory archival project which empowered IBPOC communities to describe their own records. She is an Archivist at the York University Libraries Clara Thomas Archives and Special Collections.
Vasuki Shanmuganathan • Researcher and Community Organizer, Tamil Archive Project
Vasuki Shanmuganathan is a researcher, educator, and community organizer working at the intersections of race and colonialism. She is a research associate on the Race, Ethics & Power Project at the University of Toronto's Centre for Ethics. She is the founder of the Tamil Archive Project (TAP). A Scarborough-born collective prioritizing non-binary people and women from racialized communities which emerged out of a need for makeshift spaces of belonging by reconfiguring contemporary art and archival practices as part of communal care.
Vince Ha • Filmmaker and Curator, Invisible Footprints
Vince Ha is a writer-director who captures fragmentary moments and uses them to challenge issues of race, class, gender, and representation. He holds an MFA in Documentary Media. His work has been presented locally at Scotiabank CONTACT Photography Festival, Gardiner Museum, Buddies in Bad Times, The ArQuives, and Hot Docs Rogers Cinema, and internationally in China, Germany, Japan, Thailand, United Kingdom, the United States, and Vietnam.