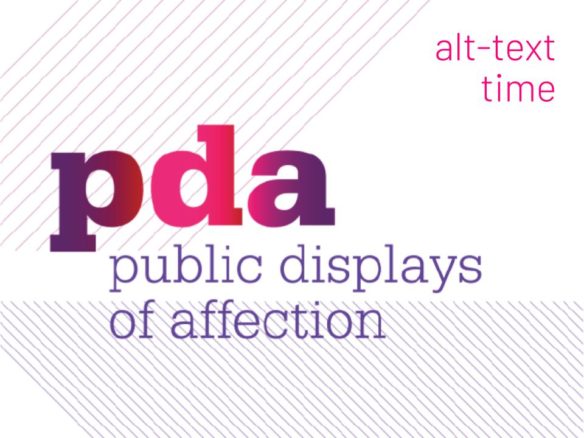 Alt-text and image description are important access measures, especially for blind and low vision communities and others who use screen readers. Alt-text is a written description of an image posted online. It provides access to the image for those who can't see it. It is not visually displayed on a website or app, so if you aren't a web developer or a screen reader user, you mostly interact with alt-text by writing it and adding it to your images through designated form fields during the image upload process. Yet so many images are posted and circulated online without accompanying alt-text, leaving many people out of what could be a shared experience.
Bojana Coklyat, Shannon Finnegan, and Aislinn Thomas will lead a group work session to dig into our collective backlog of alt-text writing for websites or social media. We can share what we're working on, ask questions, and learn from each other in a more intimate way. Together, we'll collaborate on making the internet a more engaging, fun, and welcoming place. In the spirit of a community quilting bee, we'll come together to work individually and collectively toward a shared goal.
Find out more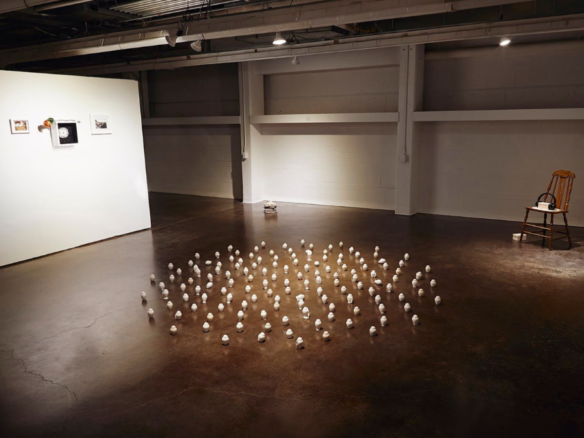 The Learning Zone, OCAD University
122 A St Patrick St., Toronto
What is a "Good" Goodbye? is a collaborative poetry workshop facilitated by Mediator and Regenerative Design Facilitator Kathy Porter. During the program, participants take part in a presentation about Medical Assistance in Dying and the option to control one's end of life experience. After the presentation, they are given a policy document to cut and paste, restructuring the regulated language to make room for their own synthesis of the material. In an effort to raise awareness around the choices we have over our lives—and in turn, deaths—Kathy Porter creates a space for much needed conversation around planning one's own "good" goodbye. This event is FREE—please register on Eventbrite .
Find out more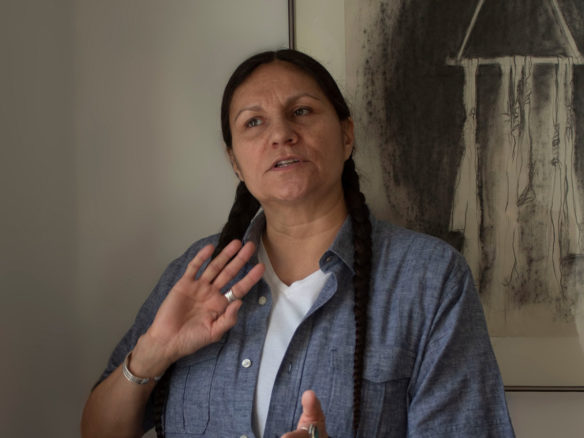 Critical Distance
Suite 122 at 401 Richmond Street West, Toronto
This workshop engages participants in a way of being attuned to the imperceptible, what one 'sees' peripherally, taking seriously those forms of knowing that have historically been pathologized in Western colonial logics as irrational and delusional. Manning will navigate the workshop through storytelling. HOW TO REGISTER Please note this is a PWYC (pay-what-you-can) pre-registered workshop limited to 10 participants. Spots are first come, first served and reservable by filling out this form: Critical Distance is committed to paying fair wages as well as reducing barriers to participation in our programs. Any amount (as in: no amount is too large or too small!) that you can contribute is much appreciated and we thank you for your continued support for our programs
…
Find out more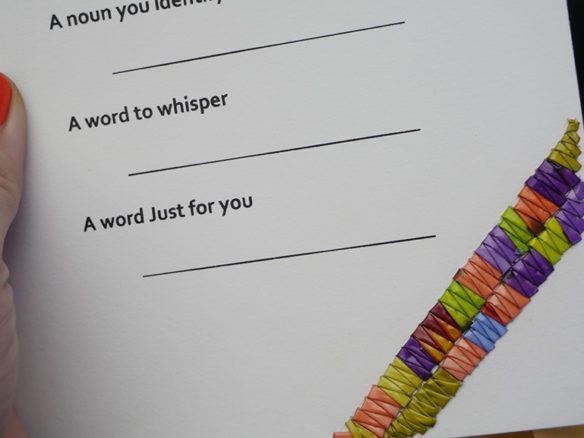 Paperhouse Studio
180 Shaw Street, Toronto
In this workshop, participants will be introduced to key aspects of Vanessa Dion Fletcher's practice and research that went into making "Finding Language: A Word Scavenger Hunt", a performance that examines the intersections between Indigenous language, neurodiversity, and learning disability. Participants will work towards making their own word scavenger hunt that responds to individual subjectivities, politics, and languages. EVENT LOCATION and ACCESSIBILITY This event will take place at Paperhouse Studio which is located on the south side of the first floor at Artscape Youngplacea wheelchair accessible building with a ramp at the 180 Shaw Street doors, and an accessible washroom on every level. Gendered multi-stall washrooms are also on every level, and single stall family washrooms are available on levels
…
Find out more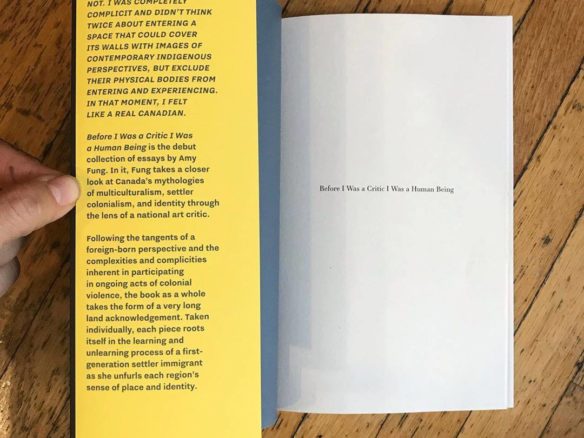 Critical Distance
Suite 122 at 401 Richmond Street West, Toronto
WHO ARE WE WRITING FOR?  A Creative + Critical Art Writing Workshop with Amy Fung in gallery at Critical Distance. Session 1: Sunday, July 7th, 2019 from 5-8 pm. Session 2: Wednesday, July 10th, 2019 from 5:30–8:30 pm. Geared for racialized arts writers and those thinking and writing about their place in the world. We will write through and alongside the things that move us (forward) and hold us (back). This workshop will be facilitated by Amy Fung. She is a writer who has been writing and publishing on art and other things since 2002. Before I Was a Critic I was a Human Being (Bookhug and Artspeak) is her first book. No laptops allowed. Please bring paper and pen only.
…
Find out more