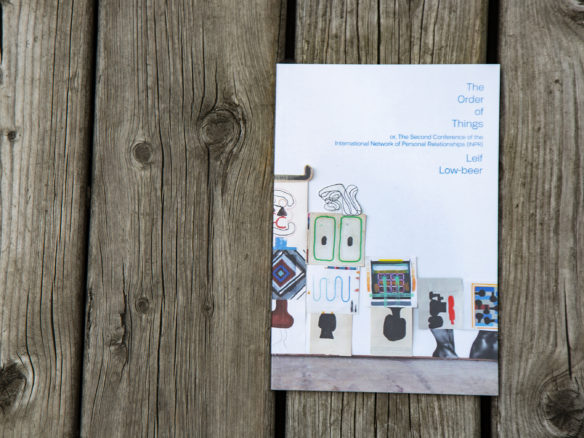 The Order of Things
The Order of Things
Exhibition Catalogue
Artist: Leif Low-beer
40 pages, softcover, 6 x 9 inches, 15.2 x 22.9 cm
Published by Typology Projects, 2014
Edition of 40
Catalogue Design by Shani Parsons
Description:
Catalogue produced in conjunction with the exhibition The Order of Things | Leif Low-beer. Curated by Shani K Parsons.
The Order of Things or The Second Conference of the International Network of Personal Relationships (INPR) features new and recent work by Leif Low-beer (Toronto/Brooklyn), an artist who engages in a playful reordering of ideas, images, and expectations through the use of constructed, multi-part, and/or recombined compositions of drawings, collages, assemblages, and sculptural tableaux. The Order of Things is Low-Beer's first solo exhibition in Canada.
Evincing a keen interest in the mark of the hand, the relationships between objects in space, and the active engagement of the viewer, Low-Beer's work is an exploration of psycho-spatial potential, graphing social tensions and internal enigmas that often exist as an underlying narrative layer. However, Low-Beer seeks to transcend fixed ideas or storylines in his work, preferring to create opportunities for meaning that can evolve and expand over time.
Collection
CDCC Catalogues, Exhibition Catalogue